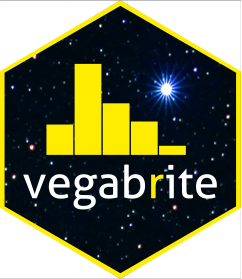 Example Gallery
example_gallery.Rmd
Most of these examples are adapted from the Vega-Lite example gallery. See that example gallery for more examples of plots that can be made with Vega-Lite and thus likely can be built with vegabrite.
Multi-view display
Interactive multiple-view
Brush on the bottom plot to zoom in on the top plot.
Select an area on any sub-plot to color points on all plots.